Data meets politics: Resources for government affairs professionals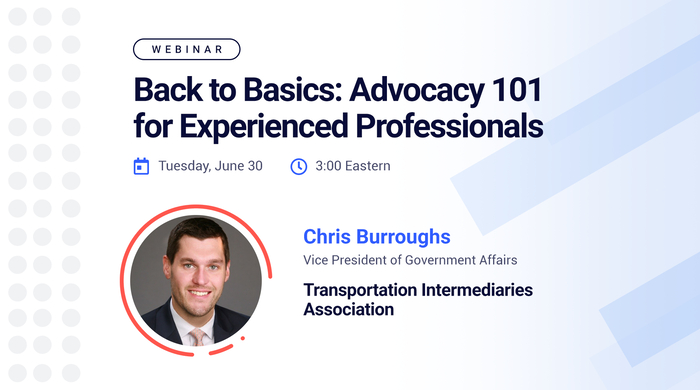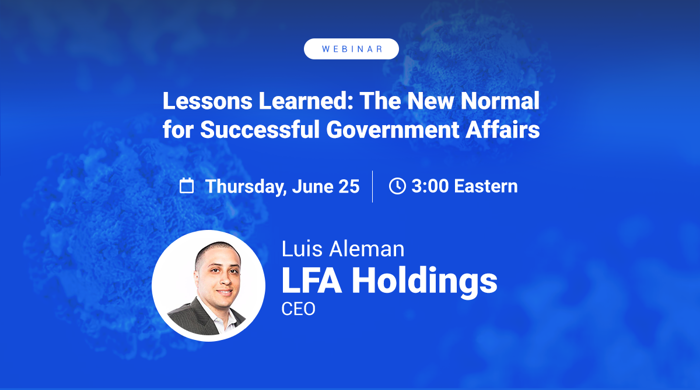 Webinar: Effective PAC Spending
With everything that is going on, how should a savvy PAC spend? Where should you put your money? What is the best way to maximize return?
Webinar: Beyond Virtual Hill Days: Advocacy During COVID-19
There is so much more to do than virtual hill days! This session covers advocacy strategies and tactics that are especially effective right now. Topics include: social media, creative forms of virtual content, the use of surveys, and more!
Webinar: Staying on Top of the States During COVID-19
State and local rules are changing at a rapid pace. It can be difficult to keep up, and yet you have to monitor everything that's going on. You also have to communicate the most up-to-date state of affairs to your stakeholders, recommend courses...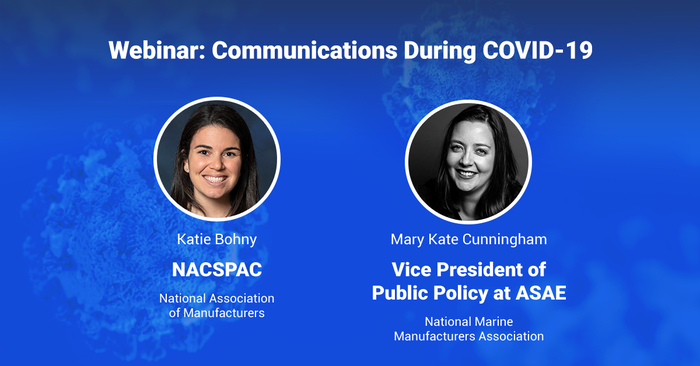 Webinar: Communications During COVID-19
Things are changing incredibly fast, and it's your job to communicate with legislatures, boards, members, and other stakeholders. But how do you do it when everyone is remote and their email inboxes are more full than they've ever been?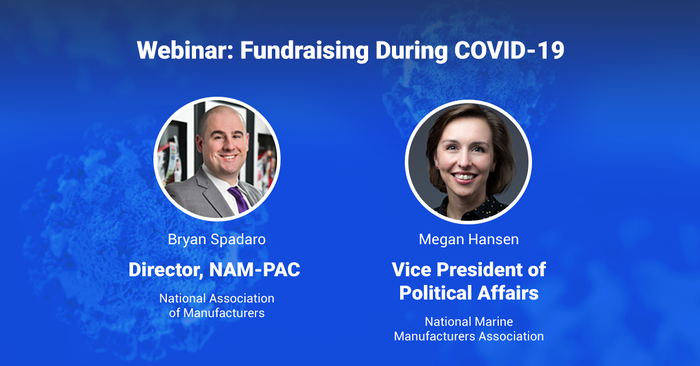 Webinar: Fundraising During COVID-19
It's still an election year. You still have massive goals to hit. How do you meet these responsibilities and still be sensitive to the financial realities your donors are facing? Our expert panelists share practical tips that you can integrate...